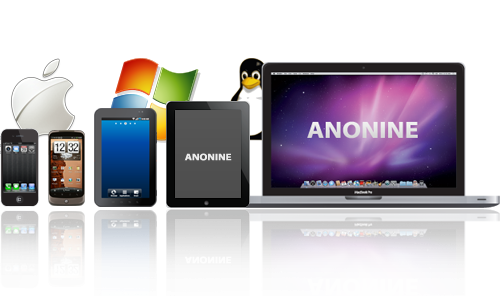 Platforms
With Anonine your privacy in the form of anonymity is ensured regardless of what device you are using, whether you're on your computer, phone or even your tablet. Our service supports most operating systems including Windows, Linux, OSX, Android and iOS so that no matter where you are or what device you are using, your privacy is secure. If we do not support a certain operating system which we should in your opinion support, be sure to contact us and we will take it into consideration.
Dedicated Windows Client
With our dedicated Windows client you get easy access to our full server list and can connect with OpenVPN, PPTP and L2TP without having to manually setup VPN connections or manage OpenVPN configuration files.
Encrypted Traffic
Anonine is not just an anonymous VPN tunnel. It is encrypted which allows our users to surf safely in situations where intrusion is normally a risk. This is useful if you decide to browse using a public wireless network or a 3G connection on your phone. Regardless of where you surf the web, Anonine will have your back. The encryption occurs from your device all the way through your service provider and out to the web which ensures excellent protection.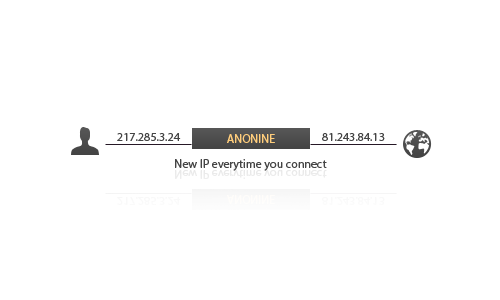 Dynamic IP allocation
Every time a user connects to Anonine, a different IP-adress is allocated rather than the same as was given during previous connections. This increases the level of anonymity additionally due to us shuffling the stack of shared IP-adresses and allocating them to our users at random. To increase security even further, we even replace the stack with a fresh one regularly.
Unlimited Traffic
Unlike many other VPN providers, Anonine offers (regardless of service or package subscription) unlimited traffic to all customers. This means our users can use the service without restriction without having to worry about hitting any limit and the account being frozen. We have even chosen to not set any speed restrictions for our service so the only limitation that can occur will be purely geographic or encryption-based.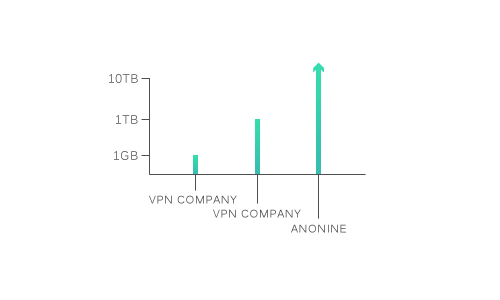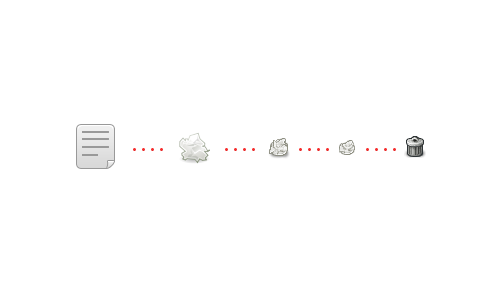 Protection of Integrity
The demand for anonymity is increasing rapidly due to a vast amount of new legislation and our team works hard every day so we can offer a service that protects integrity, anonymity and creates a secure browsing experience. The integrity of our customers is our top priority. All traffic that passes through VPN servers is strongly encrypted. We are government safe. We save no traffic data and store absolutely no logs. We offer anonymous surfing and our policy is to safeguard our users privacy.
No Logging.. Ever!
Our customer's privacy is our highest priority which is why we don't store connection logs or browsing histories for any of our users. Your online activity is 100% anonymous with Anonine VPN - the best anonymous VPN.