NEW!

Powerful VPN

with OpenVPN + PPTP in 1 package for all devices
Always anonymous, nothing logged
Supports Windows, Mac, Linux, iOS, Android
Guaranteed 99.9% uptime
Most available bandwidth of all VPN providers
Get Started
As low as
4.99 EUR/mo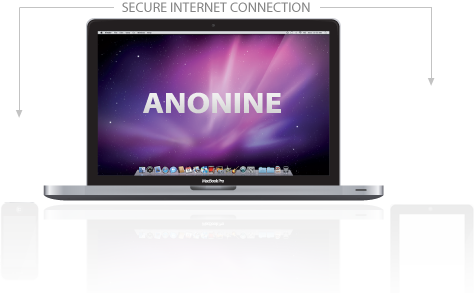 ---
Security Update
We have secured Anonine.com against the Heartbleed vulnerability. As a precaution, we recommend that you now log in and change your password. We recommend all users to download our new openvpn config here.
Become Anonymous with Anonine VPN!
As web surveillance become more prevalent in our society it is increasingly important to maintain privacy and personal integrity online. Due to this, we developed the Anonine service which doesn't log any of the user's activity on the World Wide Web.
With Anonine VPN you can quickly and easily become anonymous as well as encrypting your internet connection through our VPN tunnel which can even be done on your phone or tablet as well as your computer of course.